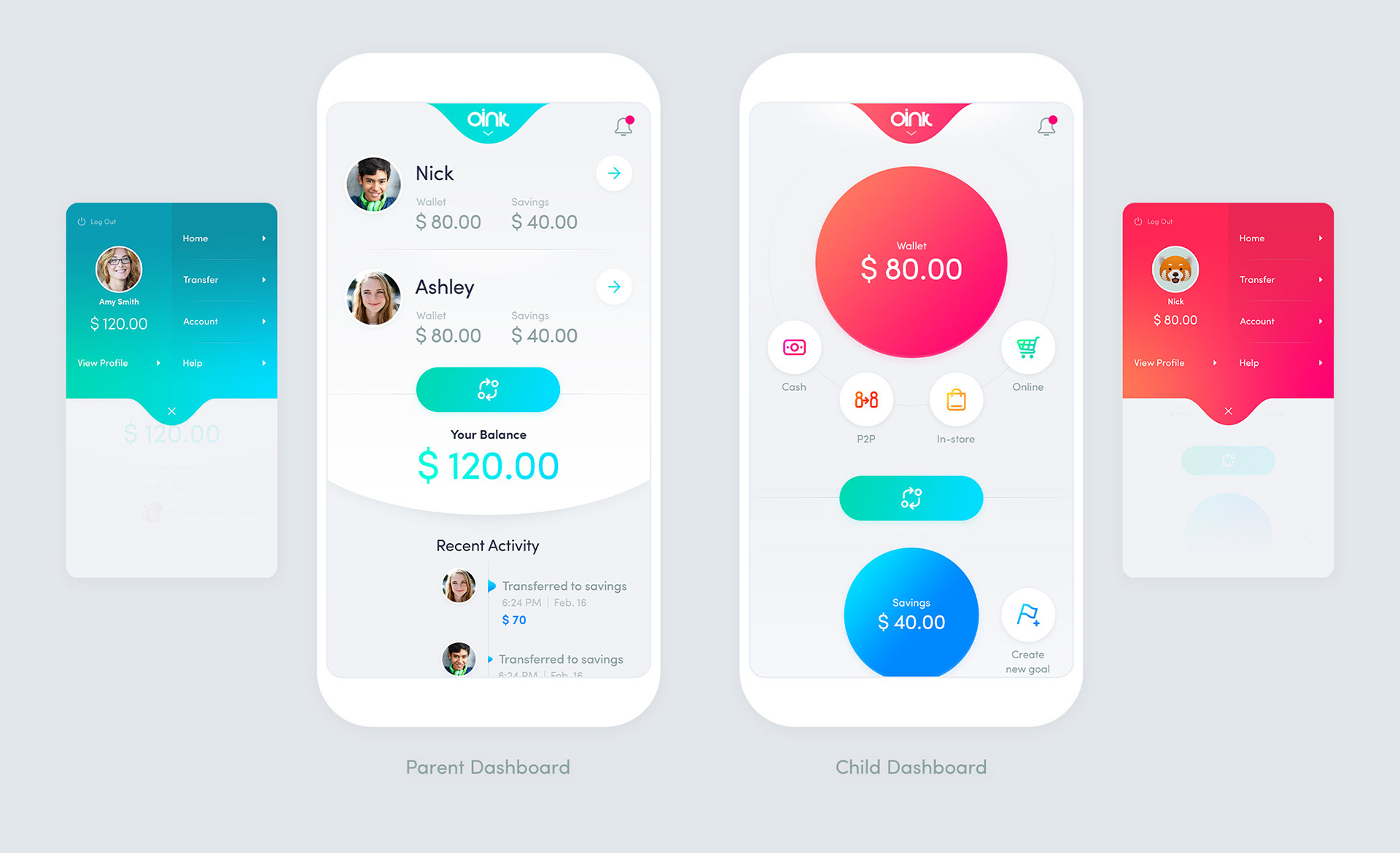 The home screen for parents focuses on giving them a quick overview of their children's recent financial activity.

The right amount of control

Parent's can customize various parameters for how their children can spend and gain money.

When it comes to finance, information density and visual fatigue were key concerns throughout the design process. We looked to simplify and provide a clear call to action to all screens.

Children desired more freedom and autonomy from their parents. Oink's patent allows children to use real money to make purchases without breaching COPPA (Children's Online Privacy Protection Act) compliance (as long as what their buying is within the rules the parents set).

Children can also create their own savings goal for more expensive items.

Style versions and iterations